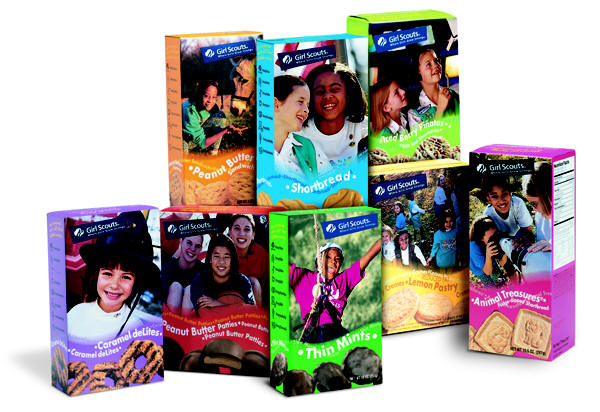 I don't know about you, but I have discovered that in different parts of the country, Girl Scout cookies go by different names. This has driven me crazy. I will find a recipe with cookies in it, but am not exactly sure if I am using the right cookie or not. I thought I would give you a list of the cookies with all of their alternative names. I hope you find it helpful.
Cookies with More than One Name
Dip-Si-Dos also known as Peanut Butter Sandwiches
Samoas also known as Carmel deLites
Tagalongs also known as Peanut Butter Patties
Trefoils also known as Shortbread
Thanks-a-Lot used to be known as Animal Treasures and All Abouts
Cookies with Only One Name but Not Necessarily Sold Everywhere
Dulce de Leche
Lemonades
Mango Cremes
Savannah Smiles
Shout Outs! (not sure if these are even made anymore)
Thank U Berry Much
Thin Mints - the most famous and popular cookie (in my opinion)
I hope this helps you decipher some of the recipes you find. I know there are a ton on the internet. I have come up with a few of my own. I will probably post some in the future.
Love to all, Sara